Hoya ND8 HMC 72mm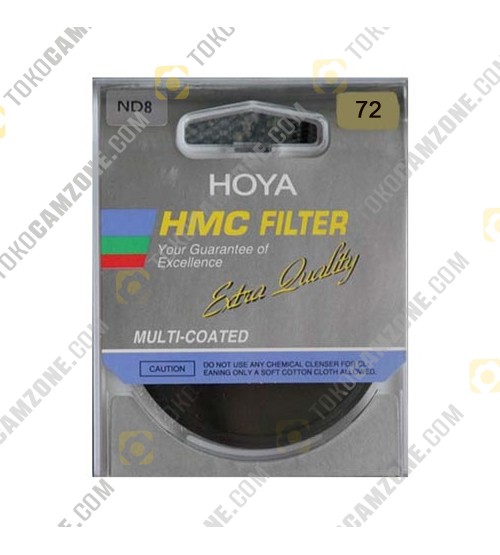 Lihat gambar lebih detail
Compatible with most lenses with a 72mm front filter thread
For wide-ranging use.
Neutral-density filter
Evenly reduces the amount of light passing through by 3 stops for increased flexibility in selecting a shutter speed and aperture combination.
Aluminum frame
Offers rugged durability in a lightweight design.
Creates the cotton candy effect in moving water
To help you add a creative touch to photographs of streams and waterfalls.
Ideal for portrait photography in bright conditions
So you can use a wider aperture to isolate your subject with a shallow depth-of-field.