Citiwide CPL 43mm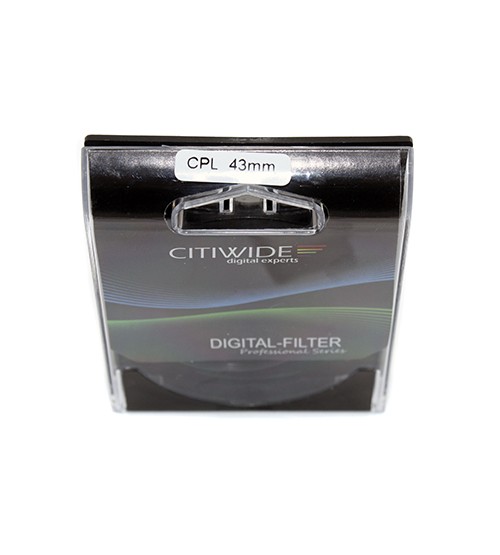 Lihat gambar lebih detail
A circular polarizing filter cuts off the polarized radiation and polarizes the light passing through it. Practical use of the filter: removes glare from the surface of the water, making it practically transparent, removes glare from objects, significantly reduces illumination, removes cold color tonality from vegetation, increases the overall contrast of the image, changes the color scheme of objects, makes the sky saturated.
The filter consists of two rings - one designed for attachment to the lens, the second - rotates 360 degrees, is used to configure the filter. To use the filter, you need to fasten it, using the thread on the lens, carry out the adjustment and start shooting.
The CITIWIDE 43mm polarizing CPL filter in transport condition is housed in a plastic box with protective foam inserts.
Specifications:
filter type: CPL (polarizing);
manufacturer: CITIWIDE (China);
thread diameter: 43 mm;
outer dimensions of the filter (diameter x height): 45.2 x 9 mm;
package dimensions (L x W x H): 90 x 71 x 13 mm;
filter weight: 14 g;
Shipping Weight: 33 g.
Подробнее: https://rozetka.com.ua/50045150/p50045150/