Benro C3770TN Combination Tripod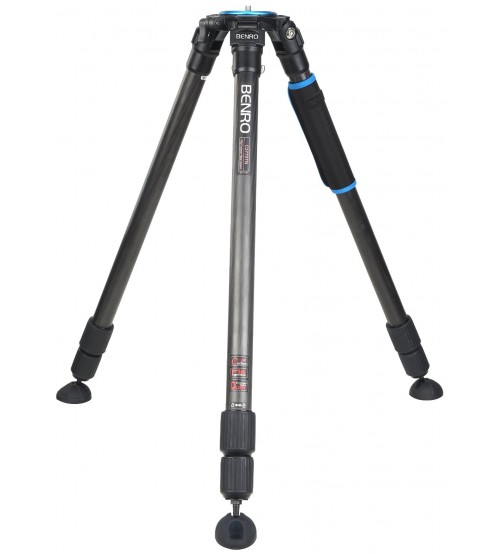 Lihat gambar lebih detail
Product Description
The Benro Combination Series is so named due to the choice of 2 platforms for the tripods - either the simple flat platform or the geared centre column. The flat platform allows the tripod to work without any centre column, thus offering great stability and the choice of an extremely low working height. The Combination Series offer the highest stabilities and loading capacities of any Benro tripods, making them especially suitable for heavy equipment, such as long lenses or medium and large format cameras. All models in this series are manufactured from high grade eight layer carbon-fibre and feature multi-adjustable legs with a twist lock mechanism.
Two newly updated models are now available - BRC3770TN and BRC4770TN - both feature 3 section legs. The BRC3770TN weighs 1.75kg and can support a load of up to 18kg. The BRC4770TN weighs 2.36kg and can support a load of up to 25kg. The tripods include new design interchangeable rubber feet, giving the user the choice of either rubber feet or fitting the stainless steel spiked feet that are included. The updated tripod design also includes a new side locking system, strength enhanced spider and safety button.
The BRAGC3 and BRAGC4 geared centre columns are designed to enhance the experience of using a Combination Tripod. A geared centre column allows for precise adjustments to be made to compositions during shooting and adds a new level of flexibility, making the tripods just as useful for macro and studio work, where precision is key.
Technical features:
Adjustable leg position: The legs lock in the standard operational position. This can be overridden, allowing the legs to be opened and the tripod to be used at lower heights for lower level photography.
Flat Camera Platform: This tripod is supplied with a flat camera platform. This gives huge stability when required and is ideal for low level photography
Centre Column: This series of Tripods is supplied without a centre column. A geared centre column is available as an optional extra which gives approximately another 35cm of height. The geared column allows precise adjustments to be made during composition making the tripod extremely suitable for macro and studio work where precision is a key issue. The grooved centre column design eliminates unwanted rotation.
Hand grip: The tripod has a comfortable padded grip on one leg lined with soft NBR (Nitrile Butadiene Rubber)
Leg locking: The Benro QLS (Quick lock System) assists quick and easy set ups. The locks can be activated by a quarter turn for fast smooth operation.
Spirit level: Built in spirit level for ease of levelling up.
Carry Case Included: The tripod is supplied complete with a durable carrying case with straps for ease of transportation and added protection. Also supplied with a set of spiked feet* and a basic tool kit.