Benro Phonographer P1 Smartphone Gimbal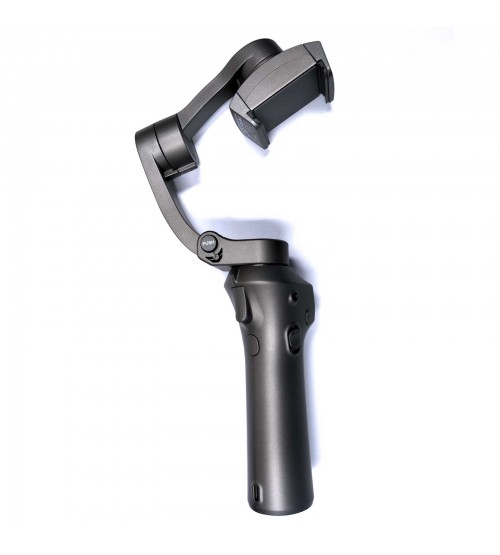 Lihat gambar lebih detail
Specifications :
Wireless Charging
Extended 24-hour battery life
Intelligent following
Time Lapse
Trajectory Delay
Travel Friendly
This unique 3 axis, foldable pocket gimbal turns your smartphone into a makeshift professional shootng rig, allowing for amazing shooting functions. Need to shoot in slow motion? Be able to track objects & faces? Capture time lapses while static or on the move? This is the gimbal for you!
Weighing only 440 grams, the Benro P1 is extremely portable, converting into a folded 1-axis gimbal for space saving travel. When you're setting up, this folding structure takes little time to get going. The simple control panel allows for easy operation - fo example, you can switch between horizontal & vertical orientation by pressing the M key, it's as easy as that! The included app not only includes time-lapse & smart tracking, it contains multiple functions for better ease-of-use.
The Benro Phonographer P1 Smartphone Gimbal is a fantastic accessory for everybody who has ever shot images or videos on their phone, who vlogs, who streams on Facebook, who posts stories on Instagram, who takes their life and sends it to the World.
If you need a high quality microphone, the Mic interface supports third party microphones, improving the audio quality for all kinds of shooting & streaming.
Made from premium materials, as well as high strength and precise brushless motors, allows for stable shooting with phones up to 310 grams. A 2000mAh battery means you can have up to 24 hours of life, and it even supports wireless charging.
---
Small (with a unique folding design to make it even smaller!)
Lightweight (with its nylon construction it weighs only 480g)
Strong (capable of supporting 310g of smartphone—without balance restrictions!)
Packed with features (how about wireless charging for your phone or remote microphone facilities?)
Backed by an amazing App (stabilisation, focus, zoom, face follow, object follow, panoramic multi shooting, time lapse video — the list just goes on and on!)
Great Battery Life (as much as 24 hours when not using the wireless charging—and can be recharged in just 3 hours)
Unrestricted Movement (full 360 degree rotation—and at the press of a button, horizontal to vertical shooting).
Technical
Warranty
Non Warranty