DJI Phantom 4 Advanced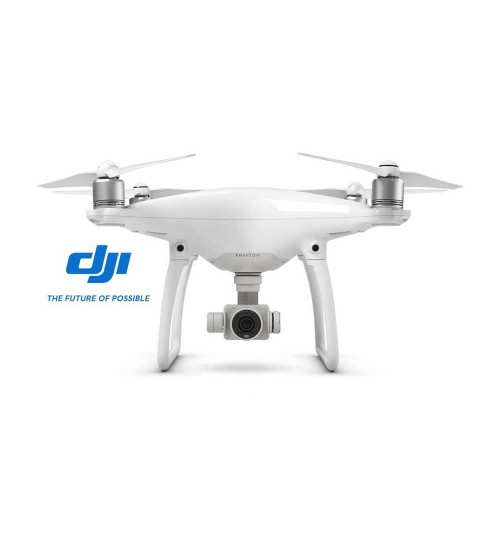 Lihat gambar lebih detail
Product description
An uprated camera is equipped with a 1-inch 20-megapixel sensor capable of shooting 4K/60fps video and Burst Mode stills at 14 fps. The FlightAutonomy system includes 5 vision sensors for 2-directions of obstacle sensing and forward-vision obstacle avoidance. The adoption of titanium alloy and magnesium alloyconstruction increases the rigidity of the airframe and reduces weight, making the Phantom 4 Advanced even lighter than the Phantom 4.

CAMERA WITH 1-INCH 20MP SENSOR
The onboard camera is equipped with a 1-inch 20-megapixel CMOS sensor. A custom engineered lens made up of eight elements is arranged in seven groups.
A mechanical shutter is used to eliminate rolling shutter distortion which can occur when taking images of fast moving subjects or when flying at high speed. In
effect, it is as powerful as many traditional ground cameras. More powerful video processing supports H.264 4K videos at 60fps or H.265 4K at 30fps, both with
a 100Mbps bitrate. Excellent optical performance, sensors and processors ensure everything is captured with high dynamic range and more image detail
needed for advanced post-production.
5 VISION SENSORS
Equipped with the FlightAutonomy system made up of 5 vision sensors, dual-band satellite positioning (GPS and GLONASS), ultrasonic rangefinders andredundant sensors, Phantom 4 Advanced is able to hover precisely in places without GPS and fly in complex environments. The dual forward visionsensors can see as far as 30m out in front, and enable auto brake, hover or detour in front of obstacles within 15-meter range.
REMOTE CONTROLLER WITH BUILT-IN SCREEN
Phantom 4 Advanced is equipped with the integrated upgraded Lightbridge HD video transmission system with a maximum video transmission range of 4.3mi (7km). A 5.5-inch 1080p screen integrated with the Phantom 4 Advanced offers 1000 cd/m2 of brightness, more than twice as bright as conventional smart devices, which means a visibility even in bright direct sunlight. A five-hour battery life makes the Phantom 4 Advanced+ a complete aerial imaging solution. The built-in DJI GO 4 app can allow you to live stream, edit and share your aerial videos and photos instantly.
Technical
Warranty
Non Warranty