Kamerar Video Matte Box Lite MAX-1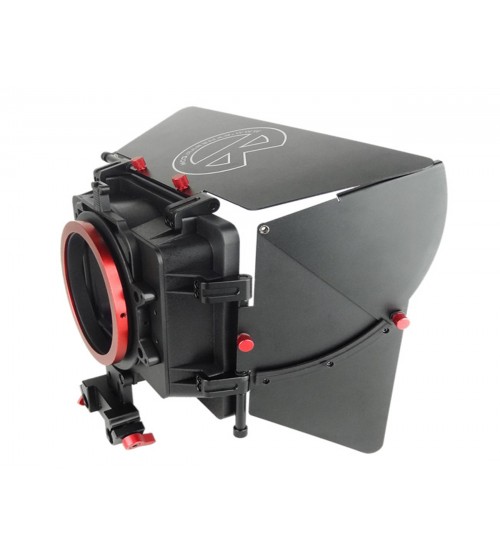 Lihat gambar lebih detail
Product Descriptions
The Kamerar Lite MAX-1 Video Matte Box is constructed from aluminum and molded plastic. It can support a non-rotating single 4x4 Neutral Density Filter through a removable locking tray. The adjustable top metal flag provides shade for the camera lens and can be removed easily for easy transporting.
The Kamerar MAX-1 matte box mounts to a standard set of 15mm Rails and height on the MAX-1 can be adjusted +/- 2".
Features
Removable / Adjustable Metal Top Flag
(1) 4x4 non-rotating ND Filter Tray
Adjustable height +/- 2"
Requires 15mm Rails to mount (not included)
Technical
Warranty
Non Warranty