Leather Metal Grip Half Case FJ-X100BR for Fujifilm X100F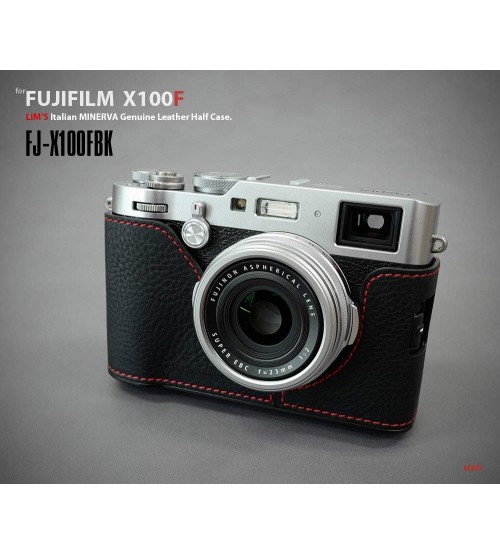 Lihat gambar lebih detail
Aircraft grade Aluminum 6061
High- class material Aluminum 6061 which is being used for manufacturing aircraft, is used of the bottom.
It is manufactures in very detail, installed very firmly and keeps maintaining flatness.
9.8mm thickness whole aluminum is applied for maintaining flatness and gives simple design & luxurious feeling.
Tripod Mount is additionally manufactured and separated from a bolt for upgrading convenience of using.
Aluminum serface is complated as very strdy product dealt with Alumite through corrosion/wear resistance and light stability.
The customaer can changed the battery without separation from case.
Technical
Warranty
Non Warranty