Lumantek ez-Pro VS4 Seamless Switcher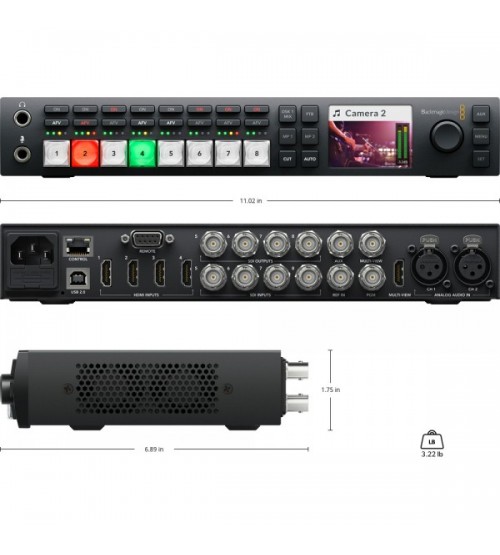 Lihat gambar lebih detail
Lumantek ez-Pro VS4 Seamless Switcher
Lumantek VS4 Seamless Switcher ez-Pro VS4 is a 4 channels video source switcher. Video sources can enter through HDMI and/or SDI ports and can be assigned to HD displays and projectors. ez-Pro VS4 inputs can be used in combinations of [2 x 3G-SDI & 2 x HDMI] or [1 x 3G-SDI & 3 x HDMI] plus stereo audio. Its outputs are 1 x 3G-SDI and 1 x HDMI. ez-Pro VS4's versatile combination of multi format switcher with scaler supports up to full HD.

Builtin scalers on each input can adjust output video resolutions even though input sources have different resolutions. ez-Pro VS4 is born for church worship, educational activities, wedding, ceremonies, theater, and live concert.

You can monitor all sources at the same time on a screen through ez-Pro VS4. The multiview allows easy monitoring of all video inputs, audio levels, the preview (PVW) and the program (PGM) screen without confusion. Picture-in-Picture (PIP) can also be repositioned and resized on the multiview screen.
Technical
Warranty
Non Warranty