Panasonic Lumix DMC-G5 Kit 14-42mm f/3.5-5.6 G Vario MEGA O.I.S. CLEARANCE SALE..!!
Lihat gambar lebih detail
If you are looking to make a transition from a beginner level to advanced camera, here is an ideal pick for you. Panasonic Lumix DMC G5 digital single lens mirrorless camera offers you freedom to explore limitless photographic opportunities as you can interchange lenses according to your need. It gives you comfort of trying your hands at various adjustments and learn to hold your camera well. The advantage of mirrorless camera lies in its compact size, light weight and powerful sensor. With High ISO sensitivity, low noise, a path breaking sensor performance, interchangeable lens mount, an articulated touch screen and great resolution, it brings high end functions at pocket friendly price. This is not it. All these fantastic features are coupled with 3 years company warranty against any manufacturing defect which makes it a true value for money buy. Panasonic Lumix DMC G5 adds fun and thrill to photography so much so that you never cease to click amazing pictures.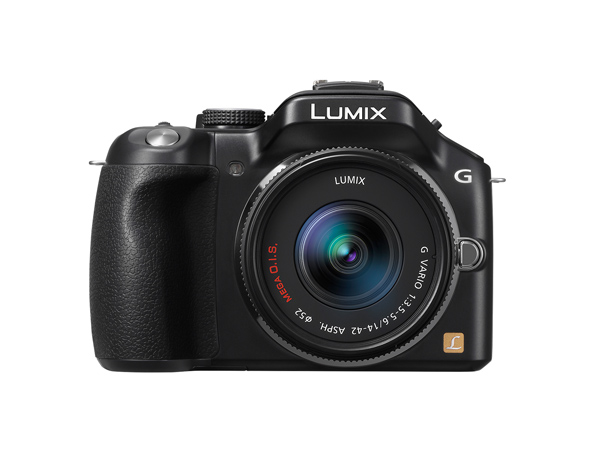 16 Megapixel Live MOS Sensor
Panasonic Lumix DMC G5 camera features 16 megapixel Live MOS sensor. It is created with company's original pixel mix technology and delivers high quality noise free images. This technology also results in accelerated image processing and detailed reproduction of photographs on the camera's monitor. With the intelligent resolution technique of this camera, it renders amazing colours and detects outlines and intricate textures.
Venus Engine Image Processor
Equipped with Venus engine image processor, Panasonic Lumix DMC G5 produces sharp, clear and crisp images. It detects brightness in the shot with its multi processes noise reduction system and the auto HDR feature gives you perfect exposure composition an image can achieve.
ISO of 160 -12800
Click beautifully detailed images in low light as this Panasonic camera supports high sensitivity to light. It comes with 160 -12800 ISO with reduced image noise. Indoor poor light or outdoor evenings won't make a difference as this camera renders stunning shots under all situations.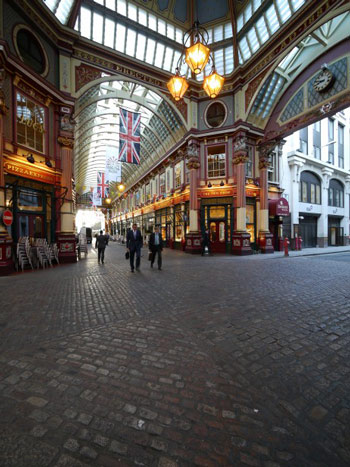 3 Inch Tilting Touch Screen
The beauty of this Panasonic Lumix camera lies in its 920k dot resolution, 3 inch tilting LCD with touch function. It gives 100 percent field of view and can rotate 180 degree to the side along with tilting to 270 degrees up and down. This high precision touch screen of Lumix G5 lets you set focus with a single touch on the screen.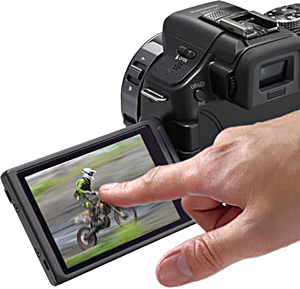 OLED Live Viewfinder
Panasonic Lumix DMC G5 camera comes with an electronic viewfinder which also has an eye proximity sensor to turn it on and off. This 2.3 million dot electronic viewfinder helps you achieve precise image results and brilliant compositions.
Light Speed Auto Focus
You can record fast moving objects with your Panasonic Lumix DMC G5 camera easily. Simply enable the auto focus lock function and it will lock the focus on to the subject thereby making it possible to snap instant action. Also, there is an area AF mode available that allows you to select your desired field of view before you start pressing the shutter for accurate in focus snapshots. The high contrast AF of this camera delivers brilliant quality images and there is an AF assist lamp to shoot in low light situations perfectly fine.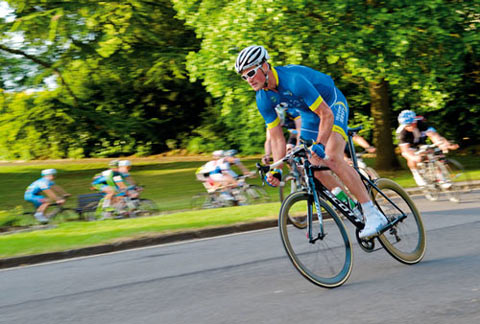 Full HD Recording at 1080p
You can record high definition videos at 1080/60p AVCHD with Panasonic Lumix DMC G5 mirrorless camera. This camera easily connects with HDMI cable and you can watch amazing movies that you have recorded by connecting it to a HDTV. Also, to enhance your movie watching experience, the inbuilt microphone records superb quality sound accompanying the video.
6fps Shooting at Full Resolution
Panasonic G5 comes with a fast shutter speed of 1/4000 to 60 seconds and let you snap detailed expressions and finite moments. You can take 6 shots per second and freeze the moment with this camera in full resolution. Be it a sports event, a child's first step or raining water drops, you can capture them all with ease by enabling high speed continuous shooting mode.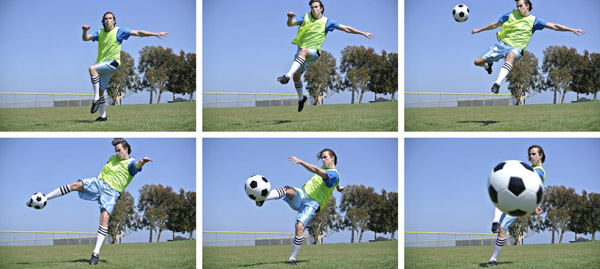 14 Creative Filters
Tell your story creatively with Panasonic Lumix G5 camera as it incorporates 14 quick filters to add fun and drama to an image. You can apply these filters just after you take a snapshot and view it in real time. If you are unable to decide what effect will suit a photograph, you can simply enable Intelligent Auto mode and the camera will automatically recommend you the best option. Apply dynamic monochrome, soft focus, retro, one point colour and more to change the look and feel of an image almost instantly.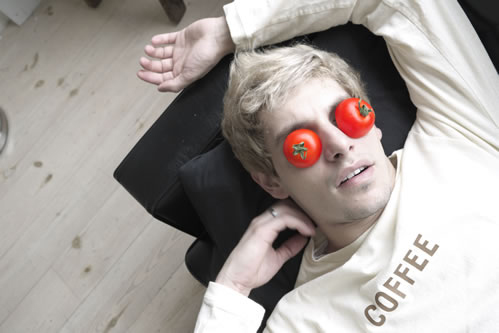 Intelligent Scene Selector
If you have just begun to experiment with an interchangeable lens camera and facing problems while getting that perfect background or scene, don't worry. Panasonic Lumix DMC G5 features 23 sample pictures taken by professionals. You simply have to select the perfect shot for your current surrounding. The intelligent scene selector function also guides you on technical adjustments and recommended lens options to shoot a particular scene. So, you can learn while you click and get a better understanding of photographic techniques with Panasonic G5.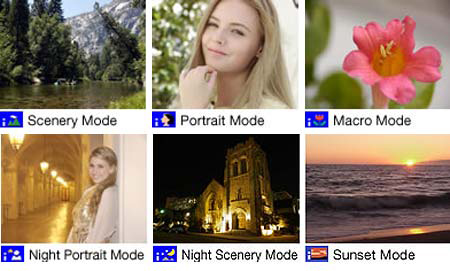 NFC Connectivity
Share your pictures with friends and social circles easily as Panasonic Lumix DMC G5 mirrorless camera comes with NFC connectivity. Bring any android device close to your camera and transfer images and videos through this wireless mode. This Panasonic camera creates images and video formats for easy sharing so that you don't face problems while sharing your memories with your loved ones.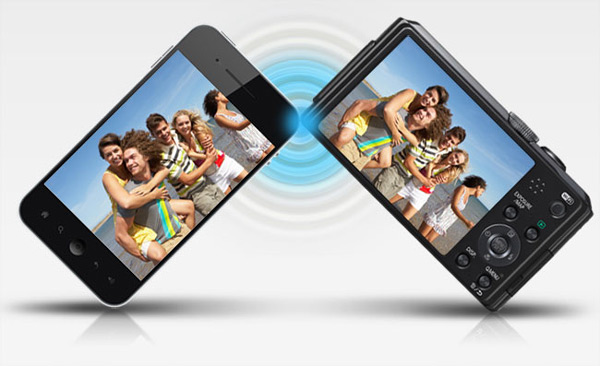 Easy to Use and Handle
The best thing about Panasonic G5 camera is that it comes with a firm grip in small compact body. The built of this camera is strong and makes it durable. Also, the placement of control functions on the camera is conveniently done. You can click photos while the camera is handheld without any stress on your hand.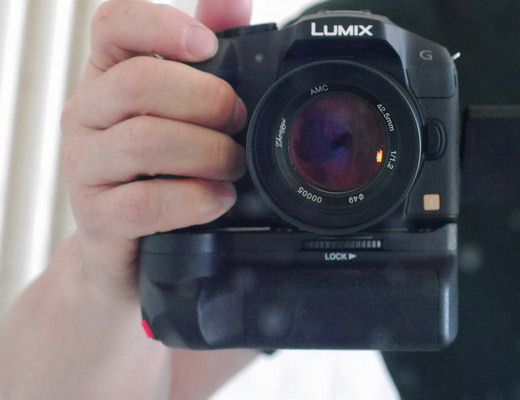 Micro Four Thirds Lens Mount
You can interchange a variety of micro four thirds lenses and fix it atop your Panasonic Lumix DMC G5 mirrorless camera. This camera is compatible with Panasonic, Olympus and their micro four thirds partners. You can also use Sigma lenses on this Panasonic mirrorless camera. Snapdeal.com offers you a number of choices in lenses that you could couple with your G5 camera purchase to avail lowest prices and value for money product.
Technical
Pixel
16 MP
Optical Zoom
4x Optical Zoom
Image Resolution
4608x3456
Video Resolution
Display Size
3"
Memory Card Type
SD / SDHC / SDXC
Battery
DMW-BLC12E Rechargeable Li-ion
Warranty
1 Year Service & Spareparts