Datavideo SE-2800 HD/SD 8 - Channel Digital Video Switcher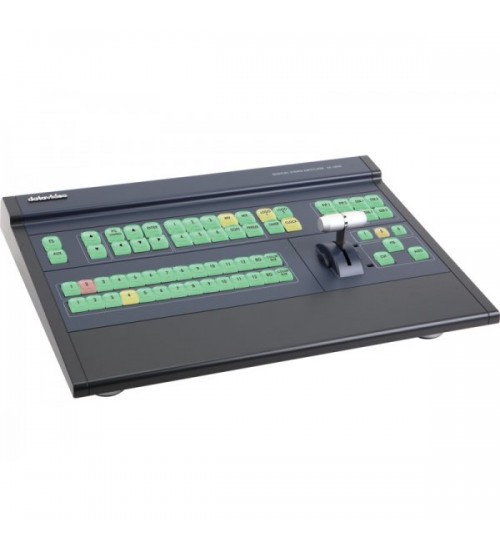 Lihat gambar lebih detail
SE-2800 HD/SD 8 - Channel Digital Video Switcher
The Datavideo SE-2800 Video Switcher with up to 8 SDI / HDMI / or CV Inputsis a multi-definition switcher designed for the event or activity that needs up to 8 SD or HD input sources. The SE-2800 is able to accept 8 total inputs in varying combinations of Interlaced SD/HD-SDI, HDMI, and CV sources, and, accordingly, after your purchase, you will be contacted with a choice of different configurations. (Up-conversion is not supported)
SE & HD Support
SE-2800 supports both Standard Definition and High Definition signals.
Audio Embedding
SE-2800 Supports Audio Embedding.
2x HDMI Multi-View Preview Outputs
The SE-2800 Switcher has two HDMI-out ports for the multi-view preview, one for the switcher operator and one for the director.
PAL or NTSC Compatible
SE-2800 accepts input from PAL or NTSC signals.
Technical
Warranty
Non Warranty