Panasonic Lumix DMC-LX9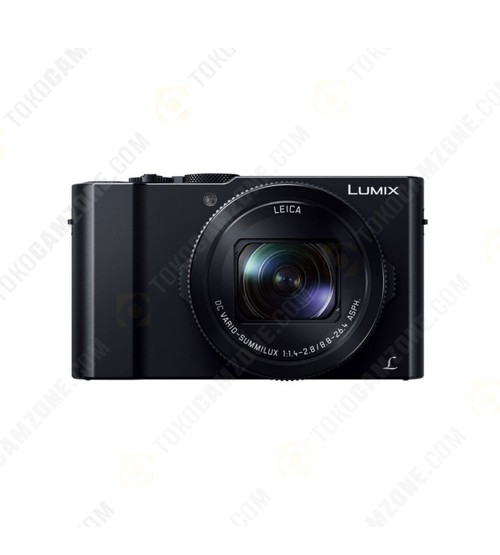 Lihat gambar lebih detail
Sensor info
Panasonic LX9

comes with a 13.2 x 8.8 mm CMOS sensor, which has a diagonal of

15.86 mm

(0.62") and a surface area of

116.16 mm²

.
The sensor has a surface area of
116.2
mm². There are approx. 20,100,000 photosites (pixels) on this area. Pixel pitch, which is a measure of the distance between pixels, is
2.4
µm. Pixel pitch tells you the distance from the center of one pixel (photosite) to the center of the next.
Pixel or photosite area is
5.76
µm². The larger the photosite, the more light it can capture and the more information can be recorded.
Pixel density tells you how many million pixels fit or would fit in one square cm of the sensor. Panasonic LX9 has a pixel density of
17.31
MP/cm².
These numbers are important in terms of assessing the overall quality of a digital camera. Generally, the bigger (and newer) the sensor, pixel pitch and photosite area, and the smaller the pixel density, the better the camera.
Specifications
| | |
| --- | --- |
| Brand: | Panasonic |
| Model: | Lumix DMC-LX9 |
| Also known as: | Lumix DMC-LX10, Lumix DMC-LX15 |
| Effective megapixels: | 20.10 |
| Total megapixels: | 20.90 |
| Sensor size: | 13.2 x 8.8 mm |
| Sensor type: | CMOS |
| Sensor resolution: | 5492 x 3661 |
| Max. image resolution: | 5472 x 3648 |
| Crop factor: | 2.73 |
| Optical zoom: | 3x |
| Digital zoom: | Yes |
| ISO: | Auto, 125-12800 (extends to 80-25600) |
| RAW support: | Yes |
| Manual focus: | Yes |
| Normal focus range: | 30 cm |
| Macro focus range: | 3 cm |
| Focal length (35mm equiv.): | 24 - 72 mm |
| Aperture priority: | Yes |
| Max aperture: | f1.4 - f2.8 |
| Max. aperture (35mm equiv.): | f3.8 - f7.6 |
| Metering: | Multi, Center-weighted, Spot |
| Exposure Compensation: | ±5 EV (in 1/3 EV steps) |
| Shutter priority: | Yes |
| Min. shutter speed: | 60 sec |
| Max. shutter speed: | 1/4000 sec |
| Built-in flash: | Yes |
| External flash: | None |
| Viewfinder: | None |
| White balance presets: | 5 |
| Screen size: | 3" |
| Screen resolution: | 1,040,000 dots |
| Video capture: | Yes |
| Max. video resolution: | 3840x2160 (30p/24p) |
| Storage types: | SD/SDHC/SDXC |
| USB: | USB 2.0 (480 Mbit/sec) |
| HDMI: | Yes |
| Wireless: | Yes |
| GPS: | No |
| Battery: | Lithium-ion battery |
| Weight: | 310 g |
| Dimensions: | 105.5 x 60 x 42 mm |
| Year: | 2016 |
Technical
Pixel
20.10 MP
Optical Zoom
3x
Image Resolution
5472 x 3648
Sensor Type
CMOS
Video Resolution
3840 x 2160
Display Size
3"
ISO Sensitivity
Auto, 125-12800 (extends to 80-25600)
Memory Card Type
SD, SDHC, SDXC
Battery
Lithium-ion battery
Warranty
1 Year Service & Spareparts