Leica Apo Elmar-S 180mm F/3.5 CS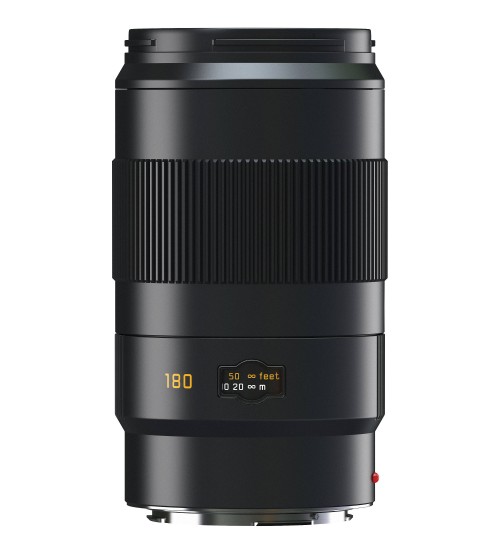 Lihat gambar lebih detail
CUTTING THE DISTANCE
The exceptional speed and high performance of the Leica Apo Elmar-S 180 mm f/3.5 sets new standards of quality for handheld telephoto photography, because the contrast performance of this lens is exceptional in both its excellence and consistency. The lens, also available with a central shutter, is ideal for capturing subjects at greater distances and is simultaneously an excellent portrait lens. Its excellent sharpness is guaranteed at all distances and apertures – even wide open at its close-focusing limit of 1.5 metres.
CONSTRUCTIONAL DETAILS
The apochromatically corrected Leica Apo-Elmar-S 180 mm f/3.5 features nine lens elements in seven groups. Six elements are made from glasses with anomalous partial dispersion, and two of these have particularly low dispersion. This ensures optimum elimination of chromatic aberrations. In addition, three elements made of glass with a high refractive index almost fully eliminate monochromatic aberrations.
Specifications :
· Image angle (diagonal, horizontal, vertical)
Approx. 17° / 14° / 10°, corresponds to approx. 144 mm focal
length in 35 mm format
· Optical design
Number of lenses / groups 9 / 7
· Position of entrance pupil 87,8 mm
· Focusing range 1,5 m
· Distance setting Scales
Combined meter/feet graduation
· Smallest object field 203 mm × 304 mm
· Largest reproduction ratio 1 : 6,8
· Aperture
Setting / Function
Electronically controlled diaphragm, set using setting/
selection dial on camera, including half values
· Lowest value 32
· Bayonet
Leica S bayonet
· Filter mount / Lens hood
External bayonet for lens hood (included), internal thread for
E72 filter, filter mount does not rotate
· Dimensions and weight
Length to bayonet mount
Approx. 151 / 232 mm (without / with lens hood)
· Largest diameter
Approx. 88 / 96,6 mm (without / with lens hood)
· Weight
Approx. 1150 / 1300 g (without / with central shutter)
Technical
Warranty
1 Year Service & Spareparts