GoPro Grab Bag V2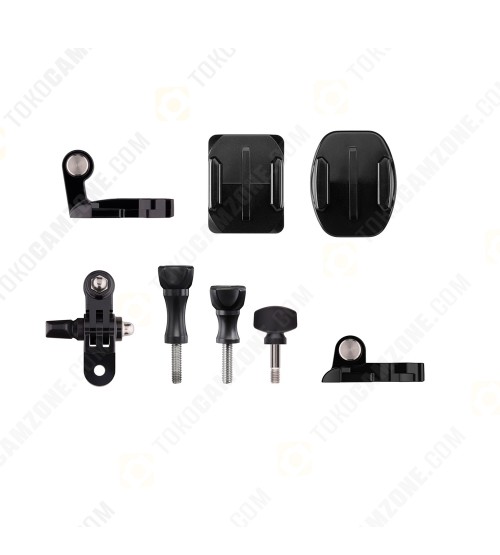 Lihat gambar lebih detail
FEATURES
Compatible with All GoPro HERO Action Cameras
Ideal for Spare or Replacement Parts
3 x Thumbscrews
2 x Mounting Buckles
Curved and Flat Adhesive Mounts
3-Way Pivot Arm
Genuine GoPro Accessories


The GoPro Grab Bag of Mounts and Parts is ideal for replacing lost or broken parts and also makes an excellent addition to your GoPro mount collection because, as you probably know, spares are always handy when you're on the move.
Ideal Replacement and Spare Parts for Your GoPro HERO
The Grab Bag contains a convenient array of spare bits and pieces, including 3 different thumb screws, 2 mounting buckles, 1 Curved and 1 Flat Adhesive Mount. It also has a 3-way pivot arm for additional camera positioning options.
Compatible with All GoPro HERO Action Cameras
All parts included in the Grab Bag are compatible with the full range of GoPro HERO action cameras, which is super convenient if you're planning to upgrade or double up.


Technical
Warranty
Non Warranty