Sony USB Wireless LAN IFU-WLM3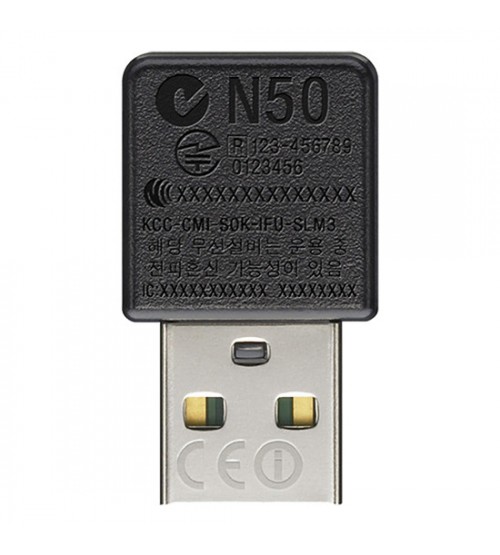 Lihat gambar lebih detail
Connects PCs Wirelessly to VPL-E200s

Up to 4 Users Can Split Projected Image

For Classroom & Collaborative Workplace

The Sony IFU-WLM3 Wireless LAN USB Module for VPL-E200 Series Projectors lets you project images without signal cables. This USB dongle is required for the projector to receive images wirelessly from Windows computers running the Projector Station for Network Presentation software supplied with the projector. You can connect up to eight computers to the projector. Up to four users can project their computer images simultaneously by splitting the projection picture into quadrants.

Cable-Free Signals from Computer

Send images from computer via Wi-Fi to the projector without the necessity of tethering cables.

Multiple Computer Support

Connect up to eight computers to the projector, which has the ability to show images from up to four users simultaneously by splitting the projected image.
Hardware Compatibility

Uses the USB port on these supported Sony projectors: VPL-EW275, VPL-EW245, VPL-EW225, VPL-EX225, VPL-EX275 and VPL-EX245.
Sony XDCAM: PMW-150, PMW-200, PMW-300K1, PMW-300K2, PMW-400K, PMW-400L, PMW-500, PXW-X180. Computer class: Pentium 4, 2.8GHz or faster CPU with 12MB of RAM or more and a display resolution of at least XGA (1024 x 768).
A wireless local area network is necessary to use the IFUWLM3.

Software Compatibility
Operating System:
Windows 7 Home Basic / Home Premium / Professional / Ultimate / Enterprise
Windows XP Home / Professional Edition SP3
Windows Vista Home Basic / Home Premium / Business / Ultimate / Enterprise
Application: Projector Station for Network Presentation program provided with projector
Technical
Warranty
Non Warranty