Kenko Dust Off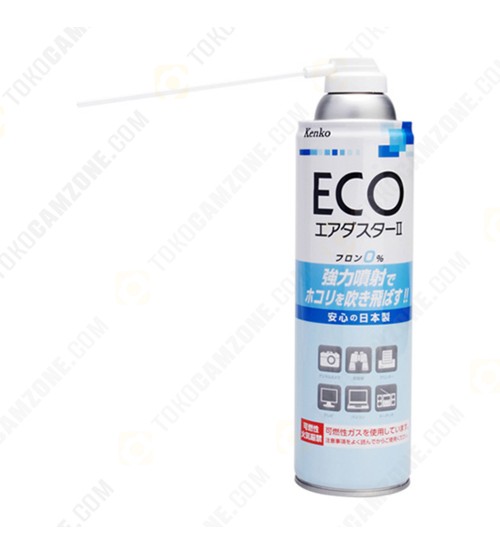 Lihat gambar lebih detail
(Approx.) dimensions: 240 mm x 65 mm x 65 mm
(Approx.) weight: 435 g
Capacity (approx.): 350 g


* Do not use on digital SLR camera image device cleaning.
* Photo color may differ from the actual product model of your monitor or settings.
Product specifications can be changed without prior notice in. Please be forewarned.


This is a can of compressed air blow off the dust of the camera equipment, personal computers and office equipment. With a dedicated nozzle gap dust blow strong. Wind became more powerful than conventional products. Without the use of chlorofluorocarbons, environmentally-friendly Japan-peace of mind.
Technical
Warranty
Non Warranty