Meike Mount Adapter For EF-NEX MK-S AF4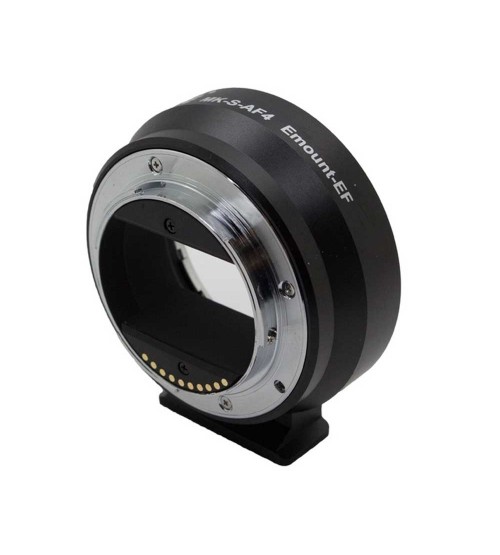 Lihat gambar lebih detail
Deskripsi Produk
· This AF lens mount adapter designed to allow Canon EF/EF-S series lenses to be used with Sony micro Single camera, compatible interchangeable-lens digital cameras lenses.
· Fully electronic mount adapter connect the EF lenses, to give full play to the image stabilizer and the AF shooting performance.
· Compatible with original Sony E-mount to Canon EF /EF-S adapter.
· Good quality plastic bady with metal bayonet.
· With 1/4" standard tripod mount thread
· Single lens cameras can be usd as SLR high-end lens
· Suitanle for Sony micro single camera and for Canon EF-EF-S lens adapter
· Support full frame micro camera Compatible machine: for sony NEX-5/NEX-3/NEX-5N/NEX-C3/NEX-5R/NEX-F3/NEX-7/NEX-6/A7/A7R/NEX-VG10/VG20/VG30/NEX-FS100/FS700/EX50/VG900
Features:
· Auto-focus function.
· Aperture exactly being aligned via the mount adapter.
· Built-in IS function.
· Full-frame adapter aperture hole design, perfectly supports Sony full-frame camera A7/A7R.
· Zinc alloy core makes the adapter strong and powerful.
· Gold-plated pins brings the great conductivity of signal transmitting.
Technical
Warranty
Non Warranty