Angelbird 256GB AV Pro UHS-II microSDXC V60 Memory Card with SD Adapter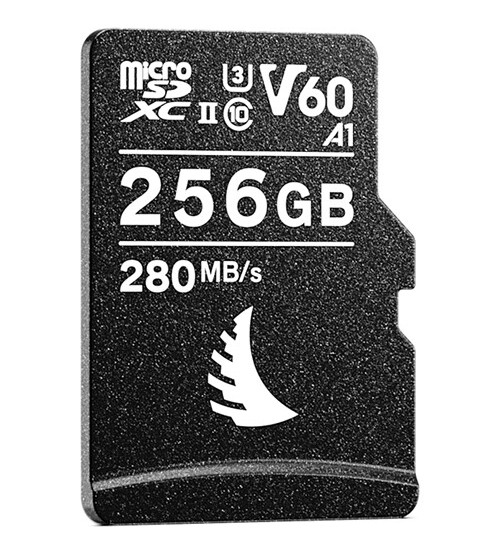 Lihat gambar lebih detail
Features
>> 256GB Storage Capacity
>> UHS-II / V60 / U3 / Class 10 / A1
>> Max Read Speed: 280 MB/s
>> Max Write Speed: 160 MB/s
>> Minimum Write Speed: 60 MB/s
>> Records Raw Video up to 6K
>> Shock, Temperature, Dust & Waterproof
>> X-Ray & Magnet Resistant
>> Includes UHS-II microSD to SD Adapter
General Features
Not All microSD Cards Are Created Equal
The Angelbird microSD UHS-II V60 card offers a professional level technology with extreme durability, ready to take on elements of land, sea, and sky. With a capacity of 256GB, the AV Pro is a solid media choice for 4K+ drones, action cam POV recording, camera systems, and game consoles. It supports professional codecs such as Apple ProRes and Blackmagic RAW and is fully qualified for leading cameras from Blackmagic, Canon, DJI, Fujifilm, GoPro, Nikon, Panasonic, Sony and more.
Professional Performance for Recording 4K and Beyond
With a capacity of 256GB, the AV Pro has the capability and performance to write large amounts of data, fast. It works well for extended aerial panning shots or part of a multi-cam capture for unique recording angles on set.
Small but Mighty
Hardware is born out of real-world experiences and testing. Physically tough, shock, dust, x-ray, and water splash proofing with extreme operational testing from -13 to 185°F, the AV Pro microSD is designed to meet the demands of content creation.
Versatility for Your Gadgets
The AV Pro microSD card has the performance and functionality to suit many devices such as drones, action cameras, high-tech smartphones, or tablet PCs and includes a microSD UHS-II to SD UHS-II adapter for use in DSLR cameras.