Aputure Amaran AHL-HN100 LED Ring Flash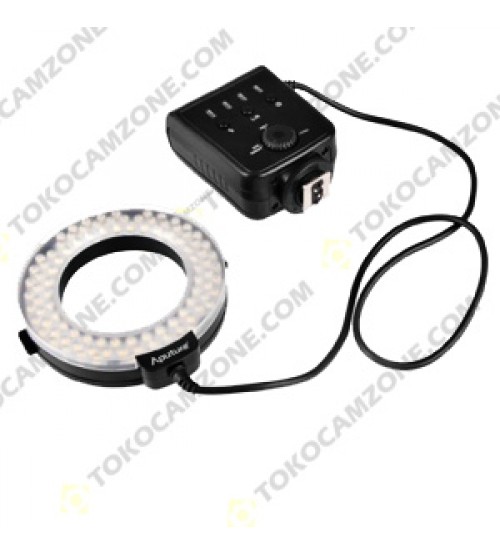 Lihat gambar lebih detail
The color-rendering index (CRI) is a quantitative measure of the ability of a light source to reproduce the colors of various objects faithfully in comparison with an ideal or natural light source. Light sources with a high CRI are desirable in color-critical applications such as photography and cinematography.
The Amaran Halo H100 uses cutting-edge color-rendering technology in CRI 95+ bulbs to produce accurate colors. With a new layout and better coverage of LEDs, the H100 creates nearly twice the light output of its predecessor (which used 60 beams).
Eight adapter rings fit a wide range of lenses: 49mm, 52mm, 55mm, 58mm, 62mm, 67mm, 72mm and 77mm.
Technical
Warranty
No Warranty