Azden SGM-PDII On-Camera Short Shotgun Microphone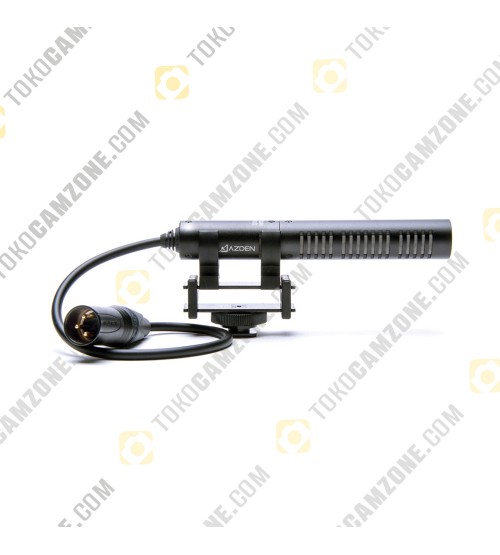 Lihat gambar lebih detail
The Azden SGM-PDII Short Shotgun Microphone is designed to improve the audio quality on video cameras. The SGM-PDII fits into standard 21mm clamp mount fixtures, however size adjustment rings are included for a snug fit in any clamp mount. The microphone is an ideal choice for use with Ikegami, Sony and Canon cameras, and features a 12.99-inch cable and velour windscreen.
The shotgun pickup pattern effectively reduces off-axis audio for a focused audio capturing.
Sized to fit 21mm clamp mounts and size adjustment rings enable mounting in any clamp mount, including Panasonic cameras.
The short, lightweight profile is ideal on smaller cameras.
Technical
Warranty
Non Warranty