Benro Videohead S6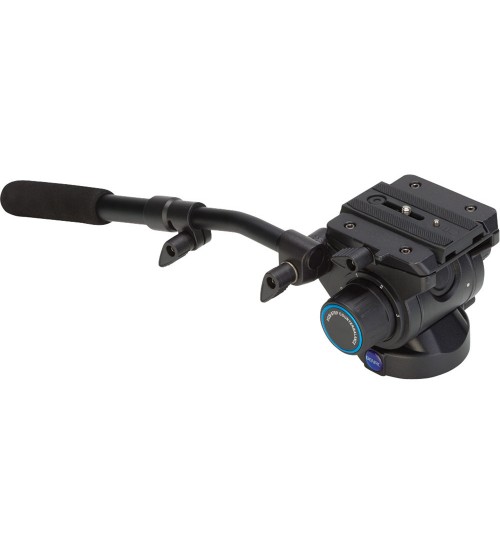 Lihat gambar lebih detail
· Supports 13.2 lb (6 kg)
· Posi-Step Counterbalance System
· Variable Tilt Drag Control
· Separate Pan and Tilt Locks
· 501PL Compatible Quick Release Plate
· Quick Release Plate Safety Lock
· Illuminated Bubble Level
· R/L Pan Handle Mounting Rosettes
· 70 mm Flat Base with 3/8" Threaded Mount
Weighing in at only 2.6 lb itself, the Benro S6 Video Head is a compact video head capable of supporting cameras weighing up to 13.2 lbs. The Posi-Step Counterbalance system has four settings of 0.0, 4.4, 9.9 and 13.2 lb. The S6 has 360° panning rotation and variable tilt drag for smooth camera moves. There are separate Pan and Tilt Lock levers for lock off shots.
The sliding Quick Release (QR) plate helps to balance the camera and the head comes with a safety lock for the QR plate. The S6 Video Head accepts 501PL compatible Quick Release plates, making it easy to find spares or replacements.
The illuminated bubble level (requires CCR1220 Battery - included) helps to level the S6 Video Head, even in the dark. The adjustable Pan Handle can be mounted to either side of the S6 Video Head using the built in mounting rosettes. The S6 Video Head can be mounted to Ball Adapters, Tripods and other Camera supports via the 3/8" threaded female receiver on the magnesium alloy flat base.