Beike Q-999 Tripod Professional QZSD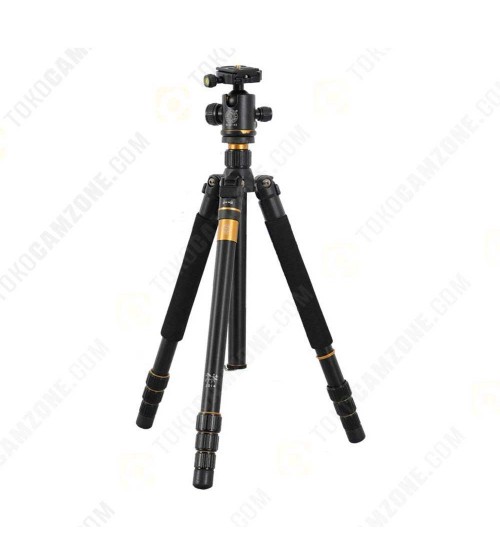 Lihat gambar lebih detail
RIPOD BEIKE QZSD Q-999
Tripod Beike QZSD Q-999 is a camera tripod that is good and quite cheap, this tripod is suitable for all camera brands such as Canon Nikon Sony Olympus and others. With excellent design and build quality, this tripod is sturdy and stable when used in taking photos. This camera tripod is made of aluminum alloy that is strong but still light, making it easier to carry around. Length when folded 43cm so that it can fit into your bag. This tripod leg can also be used as a monopod by removing one of the legs and Beike Q999 ballhead tripod. With all the above advantages it's not wrong if this tripod is dubbed as a multifunctional travell tripod. The following are some of the full features of the camera tripod, beike QZSD Q-999.


Traveler tripod with ball head design is the best choice for outdoor photograph activities, which makes your trip more enjoyable.
Pull-out button angling adjustment, ensuring a single adjust of each leg

Typical regulating design of elevators, offering the different damping effect depends on the weight of your camera

6-section center column, realizing your lowest angle shooting

Quick release leg locking, giving a more convenient leg handling

Universal ball head handle with secured clip, double securing your camera from accident dropping.

It has a portable pocket, easy to carry!


Specification Tripod Beike QZSD Q-999:
Color: most black & little golden

Head Type: 360° Swivel Fluid Head

Ball head Height: QZSD-02 (aluminum alloy)
Technical
Warranty
Non Warranty