Leica Elmarit-S 45mm f/2.8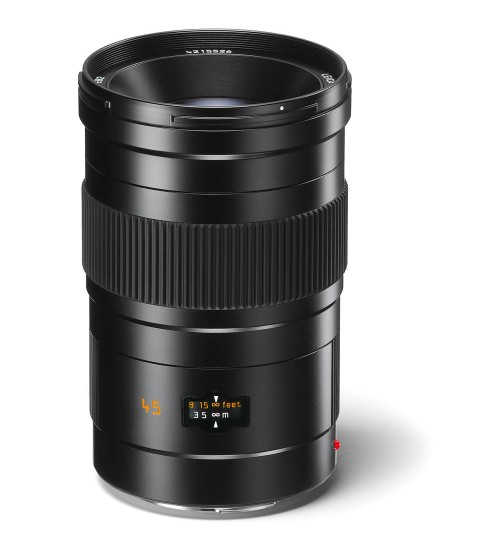 Lihat gambar lebih detail
Spesification :
The Leica Elmarit-S 45mm f/2.8 ASPH Lens is a wide-angle prime lens designed for the Leica S-series medium format digital cameras. It provides a 35mm-equivalent focal length of 36mm, giving a moderately wide perspective that is ideally suited to photojournalism, architecture, landscape, and fashion photography. An f/2.8 maximum aperture is ideal for shallow depth of field imagery and also effective in dim lighting conditions when working with available light.
The sophisticated optical design of this lens features three elements with anomalous partial dispersion glass and two high refraction extra-low dispersion elements to reduce chromatic aberrations. In addition, one aspherical surface element minimizes monochromatic aberrations and improves overall image sharpness. Rear-group focusing and one independent floating optical element maintain a constant lens length while providing sharp focus from infinity to the minimum focus distance of 23.6".
Weather sealing protects the lens from dust and water spray and the included retractable lens hood deflects stray light to minimize flares and help provide high contrast images, even in backlight situations.
Technical
Warranty
1 Year Service & Spareparts