KD-66 Alarm Clock Bluetooth Speaker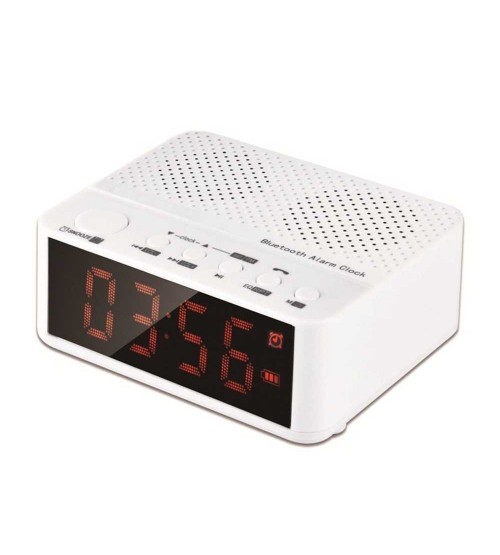 Lihat gambar lebih detail
This bluetooth speaker offers features that unlike the usual bluetooth speakers, comes with an alarm clock / alarm feature. It has a black background LCD screen for the numbers to look very clear, clear voice quality and bass that kick.
Features
Optimal Audio Quality
Although the mini form, these speakers are able to produce a sound that is not inferior to other bluetooth speakers, you can enjoy your favorite music, movies, FM radio or games with optimal sound.
Bluetooth Connection
With bluetooth technology, you can connect with smartphone, iPhone, tablets, PC without having to use cable, so you can keep carrying smartphone anywhere in the room without disturbed.
Radio Function
You can enjoy music on your favorite radio channel even if you do not yet have a collection of songs on your micro SD.
Clock Function
The KD-66 speakers offer an unusual alarm feature. When the alarm you set up touches a predetermined time, the FM radio will live and wake you up with a song or news broadcast on the radio channel.
Mini Speaker Design
Bluetooth speakers are portable and simple, take you wherever you travel and become your travel companion.
Technical
Warranty
Non Warranty