Sennheiser ME 2-II Omnidirectional Lavalier Microphone with Locking 3.5mm Connector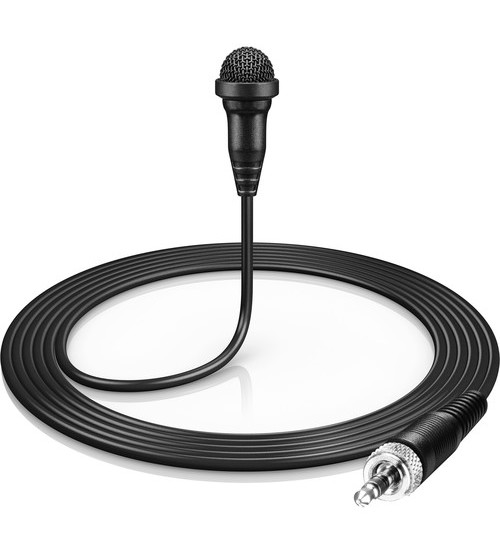 Lihat gambar lebih detail
Features
>> For Broadcast, Journalism & Presentation
>> Omnidirectional for Consistent Levels
>> Compatible 3.5mm Transmitter List Below
>> 100% Compliant with Digital RF Systems
>> Requires 7.5V Power
>> Integrated Windscreen
>> Includes Lapel Clip
Locking 3.5mm Connector
Compatible Wireless Transmitters
>> Sennheiser: Works with Sennheiser transmitters equipped with a locking 3.5mm connector, including the following models: SK 100 G1, SK 100 G2, SK 100 G3, SK 100 G4, SK 1093, SK 20, SK 300 G1, SK 300 G2, SK 300 G3, SK 300 G4, SK 500 G1, SK 500 G2, SK 500 G3, SK 500 G4, SK AVX, SK D1, SK-XSW, SL Bodypack DW, XSW-D MINI JACK TX
>> Third-Party Devices: The ME 2-II will work with many third-party wireless transmitters and portable audio recorders that are equipped to supply 7.5V through a locking 3.5mm connector with a Sennheiser wiring configuration.
Industry-Proven Performance
Headroom for Standard Vocal Applications
The ME 2-II is designed to handle up to 130 dB SPL without distorting, providing headroom for broadcast-quality interviews, speech, and dialog.
Omnidirectional Polar Pattern
The forgiving omnidirectional polar pattern picks up sound from all around the mic and provides a consistent frequency response, even for off-axis sound. This helps to supply clear, intelligible speech and vocals, even when the talent isn't speaking directly toward the microphone.
Speech-Centered Frequency Response
With a frequency range from 50 Hz to 18 kHz, the ME 2-II filters out unnecessary high and low frequencies for accurate and transparent speech reproduction.