Sevenoak SK-C01 Pro Cam Cage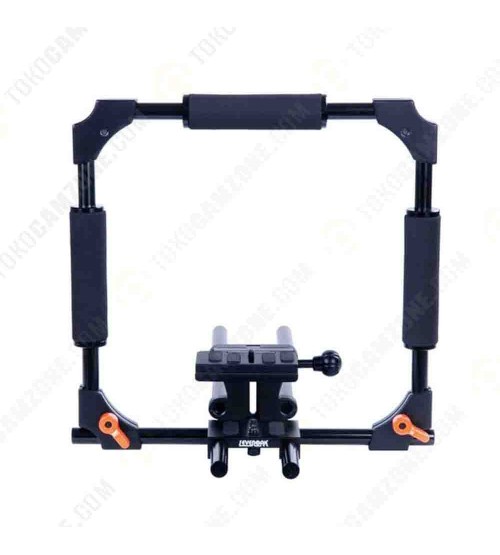 Lihat gambar lebih detail
Features:
Portable DSLR Mount
Increase Stability
Accessory Mounting Options
Fully Adjustable & Expandable
Quick Release
Combine with the glide track
How to use
DSLR baseplate is fully adjustable and expandable. Height of the plate can be adjusted for compatibility with all DSLR cameras with and without battery grips.

DSLR baseplate serves as a platform for building your kit into a shoulder-mounted rig--has multiple 1/2"-13 threads on the sides so you can expand cage into shoulder-mounted rig if you decide to change or create your own system.

Cameras can be quickly released from the rig by turning the red knob on the side of the DSLR baseplate, then pulling up the camera. Camera quick-release plate stays mounted to your camera so you can easily switch between using the camera as part of the cage or on its own.

Your tripod plate mounts to the bottom of plate by using standard tripod screws, (2) 1/4"-20 and (1) 3/8"-16. The 3.5" rods on front of the baseplate are perfect for mounting a follow focus or matte box. For longer lenses, rod extensions may be needed.
Technical
Warranty
Non Warranty