TTArtisan 50mm F/1.2 APS-C for Fuji FX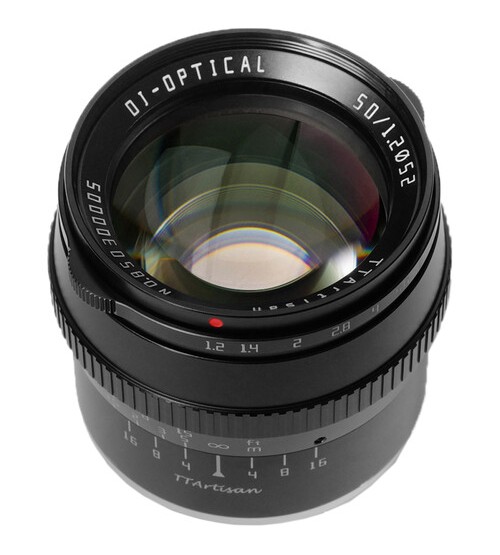 Lihat gambar lebih detail
About
- 50mm focal length of APS-C format: The 50mm of the APS-C frame lens is equivalent to the full frame of 75mm, and the portrait at this focal length is more natural.
- Large Aperture and Smooth Bokeh: The large aperture of F1.2 gets rid of a cluttered background and highlights the subject. Smooth bokeh makes photos full of poetry and enhances artistic appeal.
- Hight Quality 50mm Lens : APS-C 50mmF1.2 adopts 7-element 5-group structure design, contains three high-refractive lenses, and the closest focusing distance is only 0.5m.
- Fuji fx mount camera Lens: For fujiX-A1, X-A10, X-A2,X-A3,X-A5,X-A7,X-M1,X-M2,X-H1, X-T1, X-T10, X-T2, X-T20, X-T3, X-T4, X-T100, X-T200, X-T30, X-PRO1, X-PRO2, X-PRO3, X-E1, X-E2, X-E2S, X-E3, XS10.
Specification
TTArtisan 50mm F1.2 APS-C Lens for Fuji FX Mount Lens
Aperture Range: f/1.2 to f/16
Focusing Method: Manual Focus Operation
Minimum Focusing Distance: 0.5m
Additional information:
Focal length: 50mm
Filter size: 52mm
Maximum aperture: F1.2
Minimum aperture: F16
Frame type: APS-C/M43
Focus type: Manual
Nearest focal length: 0.5m
Diaphragm Blades: 10pcs
Optical design: 7 elements in 5 groups
Weight: about 336g
Technical
Warranty
1 Year