OBSBOT Meet 4K Webcam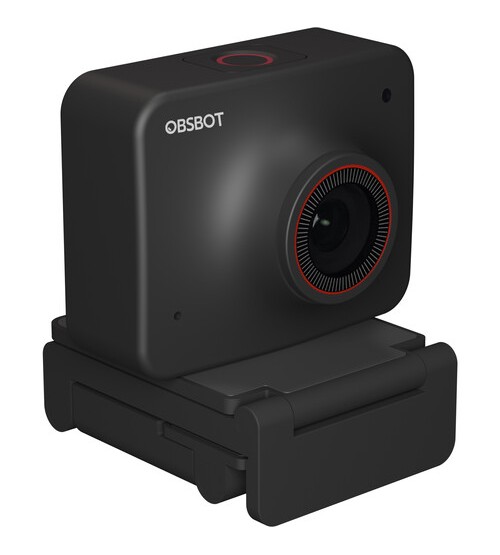 Lihat gambar lebih detail
Features
>> UHD 4K at 30 fps | 1080p at 60 fps
>> AI Auto Focus with 4x Digital Zoom
>> HDR | Auto Exposure | AI Auto Framing
>> 86° Diagonal Field of View
>> Dual Omnidirectional Microphones
>> Virtual Background
>> USB Type-C Interface
>> Mounting Clip and 1/4"-20 Tripod Thread
>> Privacy Cover Included
>> Windows and Mac Compatible.
Video Quality
Capture every detail with the 1/2.8" Sony 4K sensor, which delivers accurate and clear video content that is strengthened by HDR and auto-exposure technology.
Ultra HD 4K
Capture every detail with the 4K lens that delivers clear video. This camera also captures Full HD footage and features a 4x digital zoom.
HDR
Look great in most lighting conditions, thanks to HDR, which provides professional looks, even in conditions that aren't optimal.
Portrait Capture
The OBSBOT Meet 4K can be used in portrait mode, where you can enjoy UHD 4K video in the 9:16 format.
AI Auto-Framing - Single Mode - Landscape Closeup
By default, AI Auto-Framing is in Landscape Closeup Mode, where your face is automatically tracked and the image will be adjusted for your current environment.
AI Auto-Framing - Single Mode - Upper Body
When Landscape Upper Body Mode is selected, the image will change its target from your face to your upper body, with a natural ratio that will appropriately frame you when doing presentations.
AI Auto-Framing - Group Mode
When activating AI Auto-Framing Group mode, the image will synchronously adjust whenever someone joins or leaves.
Auto Focus
Driven by OBSBOT AI technology, the Auto Focus feature on the OBSBOT Meet 4K will always keep the focus in the middle of the image.
Face Focus
Turning on Face Focus functionality lets you keep the focus on your face. You'll then be able to adjust the bokeh, while also keeping your face distinct and bright.
Cable with a Switch
Physical privacy protection is always more effective. A separately-sold power cable with a switch will let you turn the power off without needing to unplug the camera from its USB connection.
Sleep Mode
Press the function button for 3 seconds to put the camera into sleep mode. While the camera is asleep, video and audio capture will stop.
Device Auto Sleep
Or, you can customize your device's sleep time using "Device Auto Sleep."
Privacy Shutter
When the camera isn't in use, you can cover the lens with an included privacy shutter.
Foldable Magnetic Mount - Compact and Portable
The foldable magnetic mount doesn't only provide a steady and secure placement on top of your display, but it also lets you adjust the camera's angle.
Universal 1/4"-20 Interface
The OBSBOT Meet 4K features a universal 1/4"-20 interface that is compatible with mainstream tripods.
Blurred Background
Thanks to the integrated AI chip, the OBSBOT Meet 4K can blur your background with just the click of a button. No extra apps are required and most webcam software is compatible.
Background Replacement
Customize your own background simply by clicking the button on the OBSBOT Meet 4K. No other apps are required to give your video calls a whimsical background.
Green Screen Background
Besides the blurred background and background replacement, the OBSBOT Meet 4K allows you to capture a real-time chroma key background which is easy to edit, as no extra equipment is required