Eggel Elite XL Waterproof Portable Bluetooth Speaker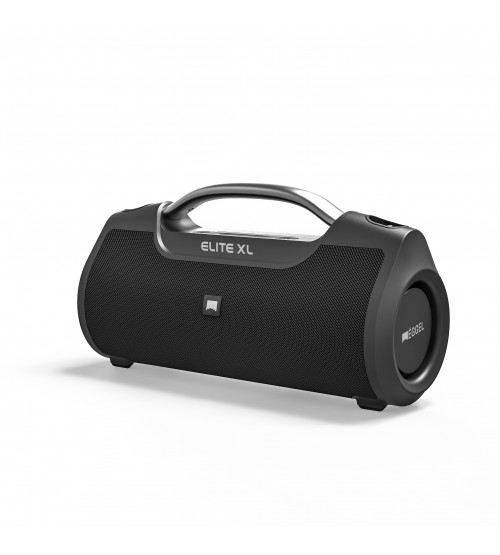 Lihat gambar lebih detail
Features: Bluetooth, Aux In, Hands Free Call, TWS
◉ 2 x Mid & Bass Driver + 2 x Tweeter + 2 x Passive Radiator
Sistem audio ini dapat menghasilkan suara yang Immersive, kaya akan detail dengan bass yang dalam dan treble yang jelas, serta volume yang lantang
◉ Performance Meets Style
Dengan mengganti plastik dan besi dengan material fabric, Elite memberikan pengalaman material baru yang menggabungkan durabilitas, dgn keindahan dan fungsionalitas. Dirancang untuk mendukung kegiatan aktif kamu, Elite telah memiliki sertifikasi IP56 Waterproof dan Dustproof
◉ Dual EQ (Indoor and Outdoor Mode)
Sesuaikan kararakter suara Elite dengan lingkungan dan selera musik kamu. Dengan 2 mode Equalizer – Indoor dan Outdoor, Elite dapat selalu memproduksi suara secara optimal di mana pun kamu mainkan.
◉ All Day Endurance
Dengan 7200mAh high efficiency battery, Elite dapat memainkan lagu nonstop 12 jam dengan vol 50%. Sekarang kamu bisa berhenti khawatir akan kehabisan baterai, dan fokus untuk beraktivitas
◉ Instant Pairing and Unbreakable Connection
Bluetooth 5.0 meningkatkan stabilitias tranmisi sinyal dan efisiensi penggunaan daya baterai. Ini juga memungkingkan Elite untuk memiliki delay yg lebih rendah
◉ True Wireless Stereo (TWS)
Fitur ini memungkinkan kamu memainkan 2 buah Elite dari 1 sumber suara, secara bersamaan.
Specification:
Bluetooth version: 5.0
Speaker: 2 x Mid & Bass Driver + 2 x Tweeter + 2 x Passive Radiator
Battery: 7200mAh
Waterproof Level: IP56
Charging Current: 5V, 2A
Charging Time: 4 hours
Working Time: 12 hours (Volume: 50%)
Dimension: 31 x 15.2 x 11.8 cm
Weight: 2164 g
Technical
Warranty
1 Year