Beike Q-555 Tripod Professional QZSD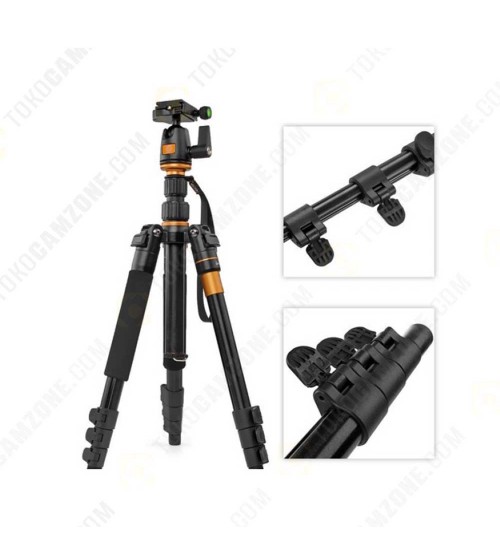 Lihat gambar lebih detail
TRIPOD BEIKE QZSD Q-555
Tripod Beike QZSD Q-555 is a dslr camera tripod that is good and quite cheap, this tripod is suitable for all camera brands such as Canon Nikon Sony Olympus and others. With excellent design and build quality, this tripod is sturdy and stable when used in taking photos. This camera tripod is made of aluminum alloy that is strong but still light, making it easier to carry around. The length when folded is only 32cm so it is easy to carry because it can fit into your bag. This tripod leg can also be used as a monopod by removing one of the Beike QZSD Q-555 foot and ballhead tripod. With all the above advantages it's not wrong if this tripod is dubbed as a multifunctional travell tripod.


Tripod Beike QZSD Q-555 features:
Strong & sturdy and can accommodate loads up to 5kg.

Light because it only weighs 1kg

The soft sponge layer on the tripod leg makes it easy to carry a tripod

The latch hook, with the added load will increase stability especially when shooting in windy conditions

1 foot can be removed to be used as a Monopod

Bubble the balance pointer

Can function as a tripod macro

Locking / rotating leg lock.



Tripod Beike QZSD Q-555

technical specifications:




Tripod bags are included in the purchase package.
Technical
Warranty
Non Warranty