Kata Strap Gecko Shoulder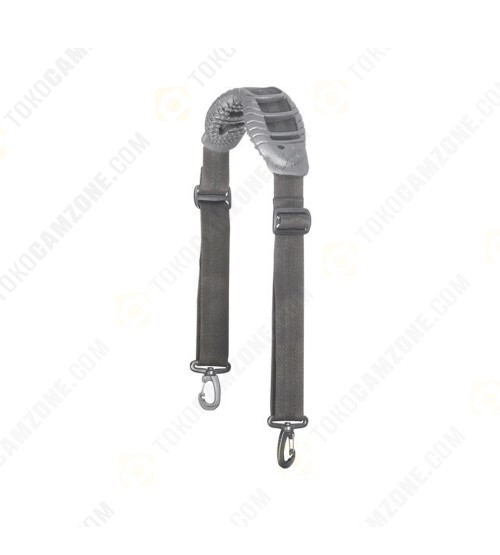 Lihat gambar lebih detail
PRODUCT HIGHLIGHTS
Lightweight yet Durable
Specially Ergonomic Shape
Unique Suction-shaped Grips
Aeration Slots



The Kata GSS Gecko Shoulder Strap is a comfortable, light and ergonomic carrying solution which ensures secure positioning while on the go. Made from a special, lightweight yet durable foam, the GSS holds your camera bag snug and effortlessly on your shoulder. The unique, specially designed shape fits the grade of your shoulder to provide the optimal ergonomic carrying angle for your bag.

Unique suction-shaped grips align the undercarriage of the strap to prevent any kind of slipping while aeration slots make sure that air circulates between the strap and your shoulder for cooling. The GSS is designed to fit both left and right shoulders and can be carried straight down on the side or across the chest. The strap is 48.4" (123cm) long.
Technical
Warranty
Non Warranty