Lambency Flash Diffuser P3 For Nikon SB-26/SB-27/SB-28, Sigma EF500, Sony F56AM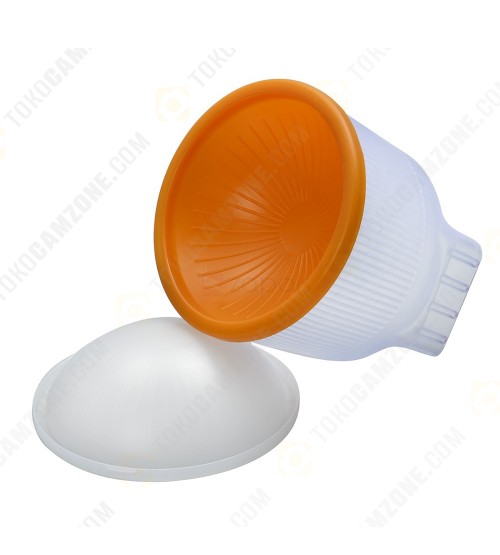 Lihat gambar lebih detail
The diffused light created by the Flash Diffuser helps to reduce common flash photography problems like over exposure, glare, harsh shadows, red-eye.
Features
The "bowl of light" Flash Diffuser can diffuse throughout the soft light inside the mask, thereby evenly spread over all the shooting, making the best soft image effect.
Better than the traditional "point source" of the soft mask
"Bowl of light" soft mask is a transparent PVC material, soft and easy to carry, there are four sizes with different types of flash.
Accompanied by a bowl cap, can be adapted to the situation that cannot be reflective from the roof.
It is available in two models - CLOUD and CLEAR. Both deliver incredibly flattering light.
Specifications
Material
PVC
Width

68mm-72mm

Height
46mm-49mm
P3 For

Canon 380EX/420EZ
Nikon SB24/SB25/SB26/27/28
Olympus FL40/FL50/G40
Sunpak 2000-DZ/256D/355AF/3500
Metz 36AF/40MZ-2/44MZ-2
Sony HVL-F56AM

Mode CLOUD
slightly softer and warmer perfect for close-up portraits
Mode CLEAR
model gives you flattering light at a greater working distance
Package Size
11.5cm x 11.5cm x 12.5cm
Weight
260g
Packing Content:
1 x Clear model Lambency Flash Diffuser P3
1 x Soft Dome (White)
1 x Amber Dome (Orange)