Steadycam S-60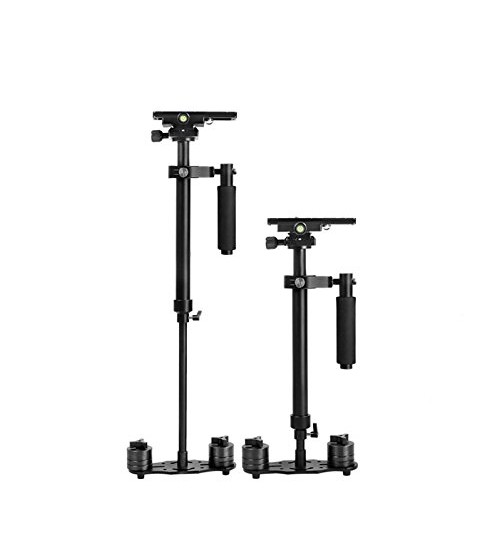 Lihat gambar lebih detail
Smaller, lighter, faster has become the industry trend in DSLR cameras and video camcorders. Many have features that rival those of their big brothers with amazing results. Recognizing the need to match newer technology in image capture with the camera platforms that support them,The cinecity has developed an all new Camtree wonder handheld camera stabilizer.
1. High-strength aluminum alloy, lighter and more portable.
2. The appearance of small, easy adjustment, wide application.
3. Precision bearings, feel smooth and flexible.
4. Professional design, 360-degree SteadyShot.
5. Bi-level meter, for easy reference, the precise balance.
6. Scalable adjusted balance stabilizer rod length.
7. Standard size handle, can be used with shock-absorbing vest professional use.