Vanguard VK 15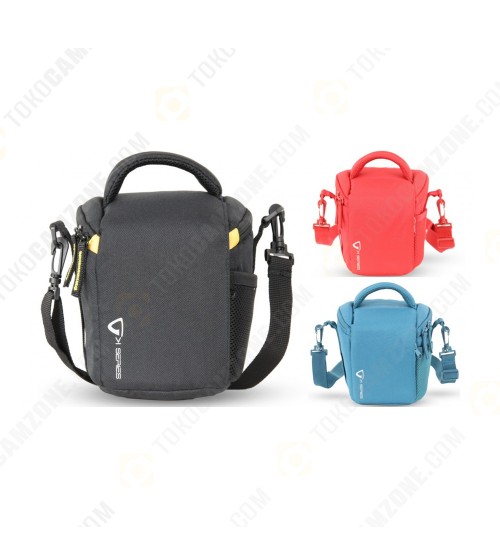 Lihat gambar lebih detail
The Vanguard VK 15 Camera Shoulder Bag helps you carry your compatible camera, twin lens kits, and other camera essentials easily.
Key Features
The Vanguard VK 15 Camera Shoulder Bag helps protect your compatible camera from minor damages with its padded interiors.
With a maximum loading capacity of 1.5kg, the VK 15 camera bag can accommodate your compatible camera along with some other camera accessories.
Enhanced with a rain cover feature, the camera shoulder bag keeps your compatible camera and accessories safe from rain or splashes.
With built-in pockets, the Vanguard VK 15 camera bag lets you organise your camera essentials in one convenient bag.
Complete with a shoulder strap, the Vanguard camera shoulder bag can be comfortably worn as you go out and about.
Technical
Warranty
Non Warranty