Brica B-PRO5 SE Wallee Drone + RC Kit (Free T-Shirt)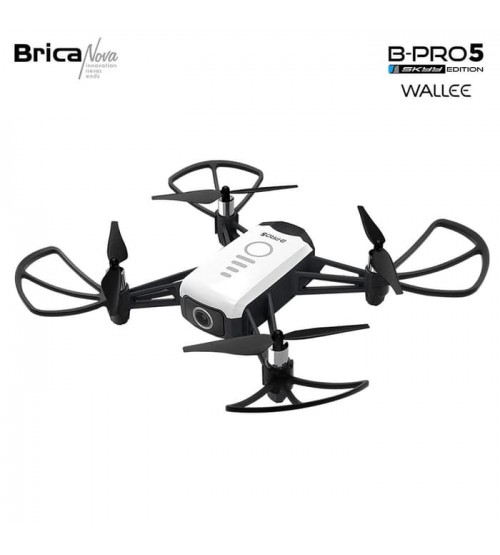 Lihat gambar lebih detail
Gesture Control
B-PRO5SE Wallee can easily take photo or video automatically with just using your hand gesture, making it much more easy to use.*
Just look at the drone and put your hand up aligned with your face and show the gesture, to take photo or video.
* This function is only for taking photo and video.
Get your best shot
Equipped with high-end sensor behind the 7mm 8 layer lens B-PRO5 SE Wallee can record High resolution HD 720p video and photo. To ensure the stability the drone also equipped with built-in Image Stabilization technology.
Smart Follow
BPRO5 SE Wallee will automatically recognize and dynamically adjust its tracking parameter making it easier to follow you.
Flight Path
The B-PRO5 SE Wallee can be set to use flight course making the drone to fly accroding to the path set using the app, making the drone to be much more versatile and fun to use.
Circle Flight
BPRO5 SE Wallee is just 1 button touch away to do automatic 360° flight around the remote/controller, in which you can easily record video of you without the hassle of manually controlling the flight.
Easy Carry
BPRO5 SE Wallee is designed to be lightweight, and portable to make it compact and can easily fit into your bag to be carried around with you.
Technical
Warranty
1 Year Service