Bafo BF-2622 Micro HDMI to VGA with Audio Cable Adapter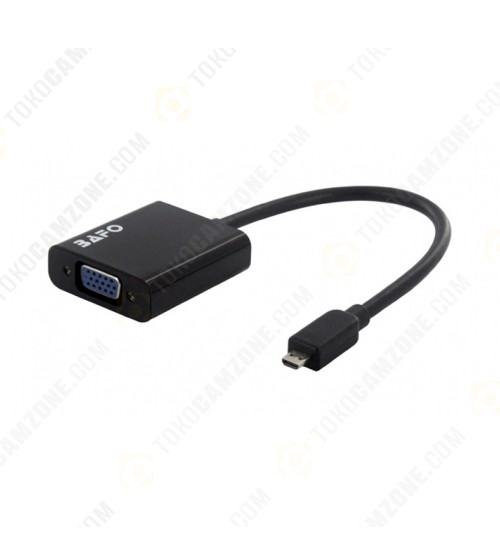 Lihat gambar lebih detail
The BF-2622 micro HDMI to VGA Adapter with Audio lets you connect a VGA-equiped monitor or projector
to a Notbook, Ultrabook, tablets, smart phones, handheld or portable devices, PS3, DVD, camera, game
consoles, DVD, digital video systems, docking station.
Features:
• Supports PC resolutions up to 1080p.
• No software installation or special drivers required.
• Works with any HDMI-equiped source devices.
• Supports VGA video resolution up to 1080p.
• Plug and play solution.
• Note: support sound output with a 3.5mm audio cable.
Applications :
• Ideal for digital entertainment centers, home offices, business conference rooms and trade show displays.
• Keep your existing VGA monitor to be used with your HDMI device.
• Ideal for using your VGA monitor as a secondary display.
• Perfect for larger format screens that use high VGA resolutions.


Technical
Warranty
Non Warranty