Toshiba Exceria SDHC 32GB 90MB/s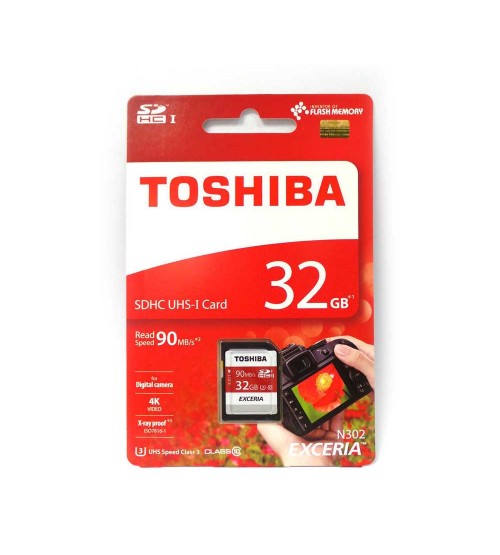 Lihat gambar lebih detail
EXCERIA™ N302 SD SDHC/SDXC UHS-I
· 16GB --THN-N302R0160C4
· 32GB --THN-N302R0320C4
· 64GB --THN-N302R0640C4
· 128GB--THN-N302R1280C4
Features:
· Interface: EXCERIA™ N302 SDHC/SDXC UHS-I
· microSD Speed Class: Class10
· Power supply voltage: 2.7 ~ 3.6V (max)
· Compatible standards:microSD memory card Ver.3.00 standard
· Exterior dimensions: 32.0mm (L) * 24.0mm (W) * 2.1mm (T)
· Weight: About 2g
Note on formatting :
· SDHC cards are formatted. They do not need to be formatted again. Be sure to use a device has the SDHC card format function when formatting cards. Using other devices (such as personal computers) to format cards may damage the cards making it impossible to read or write data to the cards.
· SD Memory Cards are categorized by capacity into three types, which are the SD, SDHC, and the SDXC Memory Cards. Some devices do not support some types of cards, make sure the card you purchase is compatible with your device.
· The read and write speeds depend upon the device in use and the size of the data. A write speed of 1 MB/sec indicates 1,000,000 bytes/sec.
Technical
Warranty
5-year limited warranty