Venus Optic Laowa 12mm f/2.8 Zero-D Lens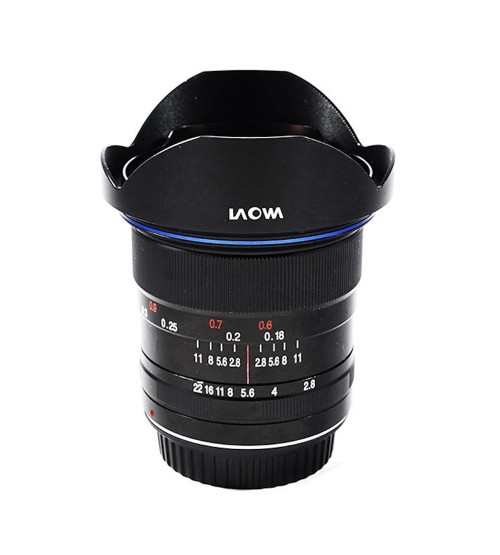 Lihat gambar lebih detail
LAOWA 12mm f/2.8 ZERO-D is currently the ※ World's Widest f/2.8 Rectilinear Lens for Full Frame cameras. Currently available in Canon EF, Nikon AI, Sony A, Pentax K and Sony E mounts
Ultra Wide Angle Lens is one of the most important lens that every photographer should have one in his camera bag. There are a lot of wide angle lenses in the market, offering from a few hundred to a a few thousand dollars. However, these UWA lens are not perfect. They are suffering from dramatic barrel distortion (2-5%), poor peripheral sharpness or huge physical size. We therefore spend a lot of time to come up with a design which is truly perfect and overcome the frustration of photographers. That's where the LAOWA 12mm f/2.8 ZERO-D comes from.
All below images were shot with our LAOWA 12mm f/2.8 ZERO-D Lens unless otherwise mentioned. Some photos may have been post-processed for our own taste. Please note the quality of the images were compressed by KS. Click to view in higher resolutions.
Ultra Wide Angle lenses in the market tends to suffer a optical distortion rate from 2-5% which causes straight lines to bend. Our LAOWA lens features a *close-to-zero distortion rate that you can barely notice from your eye.
The aforementioned close-to-zero distortion rate is measured from shooting objects at infinity focus. The distortion rate may vary for shorter object distance. Only Optical Distortion (Barrel/ Pincushion/ Moustache)
Optical performance is what we will never compromise. The optical design features a 16 lens elements in 10 groups with 3pcs of Extra-Low Dispersion Elements and 2pcs of Aspherical Elements. This patented optical design delivers a high resolution from corners to corners, even in wide open (f/2.8) situation. Chromatic Aberration has also been controlled to the minimal.
Weigh merely 609g, our LAOWA Lens is an every-day lens. It is really small compared to other UWA lenses in the market. You finally do not need to bring a hefty piece of glass for work and travel. Also, you can now insert 2pcs of 100mm (not 150mm!!) ND filters & 1pc of 105mm CPL filter into our optional filter holder (+$50 to your pledge) to create your best landscape photo ever.
Our LAOWA 12mm f/2.8 ZERO-D is currently the ※brightest (or fastest) 12mm lens in the market. Astro photographers will truly appreciate our effort to bring the lens to f/2.8. The ultra fast aperture can effectively shorten the exposure time required and help to achieve more details of the night sky. This is proven to be the perfect tool for a nice milky way shot. The fast aperture is also very convenient for low-light / indoor shooting.
Our LAOWA 12mm f/2.8 ZERO-D adopts a floating optical design to ensure an exceptional sharpness not only at infinity focus, but also in close focusing distance. Along with 18cm minimal focusing distance and 0.2x Maximum magnification, LAOWA lens is also a fun tool for some mini wide angle macro.
Technical
Warranty
1 Year service and Spareparts